So you just received your Steam Gift Card (or Steam Wallet Code, they're the same thing) as a birthday present, or bought one after weeks of saving up change or pocket money – congratulations! So…what happens next? This article will teach you how to redeem your steam gift card so that you can convert to real currency on the Steam platform. You can then use your Steam currency to buy new games, software, skins or even PC accessories and other hardware which you can find on the Steam store.
Redeem a Steam Gift Card using the Steam client
Step 1. Create a Steam account
Before redeeming your Gift Card/Wallet Code you will need to have a Steam account. You can create a Steam account using the following link: https://store.steampowered.com/join/. You will need to be over 13 years old and have access to an email address to confirm your account.
Step 2. Download the Steam Client
Although you can redeem the gift code online, we prefer the method where you have the Steam client already downloaded and installed on your computer, as it means you can begin downloading a game straight away after activating the Steam Gift Code. Therefore before you continue, you want to download the Steam Client. After it is downloaded, install the Steam client and then login into the account which you created in the first step.
Step 3. Go to "Activate a Product on Steam"
When you have the Steam Client open, select the "Library" tab as seen in this picture:
After, select "Add a Game" on the bottom left and then select "Activate a Product on Steam" as you can see in this picture: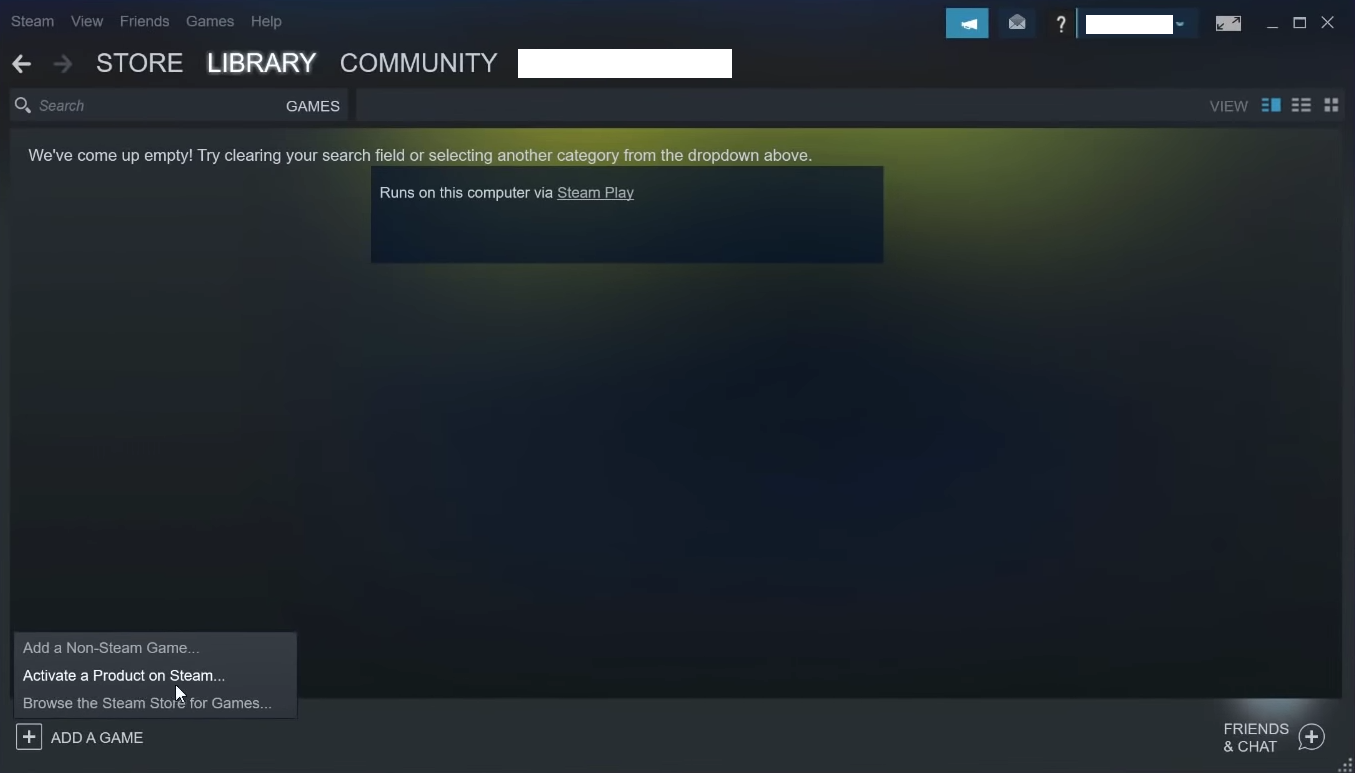 After, select "Next" and then "I Agree"
Step 4. Find your Steam Gift/Wallet Code and insert it
The Steam Gift Code will be on the back of the card which you bought. You will need to scratch out the metal part to reveal the code – you can use a coin to do this, and don't worry about being rough, the code will still show. You can see an example of where you can find your Gift Code in this picture:
When you have your code, you want to insert it in the text box under "Product Code" as you can see in this picture:
Once you have inserted your code, select "Next"
Step 5. Verify your address
For some of you, you will be required to insert your address to proceed. Whether or not you have to do this step most likely depends on where you live, and is probably for billing reasons. Many users have shown privacy concerns regarding this step, however thousands of steam codes are being redeemed every day and I doubt they care very much about where you live, but might need your address for legal reasons. Once you have inserted your address, select "Continue"
Step 6. Enjoy your balance!
Congratulations! Your steam balance should now be updated to reflect the money which you topped up using your Steam Gift or Wallet Code.
What to do if my Steam Gift Card code was not accepted
If your gift card code was not accepted, make sure your Gift Card has not already been redeemed in the past. If you have not, then you must either contact the vendor which sold you the Steam Gift Card, or contact Steam Support, which you can reach out to here: https://help.steampowered.com/en/. In either case, you will be able to receive either a refund or a replace gift code.